Posted by Shotgun Shelly on 26th Sep 2020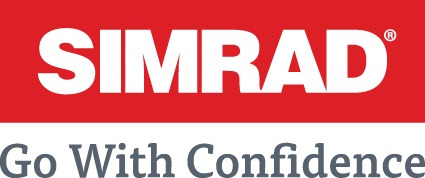 NSS evo3S
The Very Best SIMPLY GOT BETTER with Simrad NSS evo3S with the price starting from $1480.00 AUD
Powerboating fanatics and sportfishing pros, cruisers, offshore sportfishing boats, Vessel-wide combination.
Key Attributes.
Chartplotter with built-in GPS.
Touchscreen as well as keypad control.
Built-in 1kW Double CHIRP sounder.
Built-in StructureScan ® HD sonar.
StructureScan ® 3D compatible.
Control Simrad finder, radar, auto-pilot, as well as other accessories.
Tech Specs.
SolarMAX ™ IPS touchscreen.
Integrated keypad.
Built-in cordless connectivity.
Ethernet & NMEA 2000 ® networking.
Show Dimension.
7, 9, 12, or 16-inch display screen.
Our premium all-in-one fish finder, chartplotter, and multifunction screen.
EFFICIENCY CHARTING with MUCH BETTER FUNCTIONALITY
With web page packing times halved, selection of any kind of split display combination with sights in 3D or Navigation perspective has never been simpler.
MUCH BETTER INDIVIDUAL EXPERIENCE
Enhanced surveillance as well as control within the existing web page - instant Chart alignment changes at the touch of a switch, expandable Audio side bar, and a Trend Chart in the tool bar to keep an eye on tide changes.
HIGH-DEFINITION SCREENS and MUCH BETTER IN THE SUN.
SolarMAX ™ IPS displays ensure clear views in any kind of problems - visible even via polarized sunglasses.
ALL WEATHER CONDITION DISPLAYS.
BETTER CONTROL.
SolarMAX ™ IPS screens integrate all-weather touchscreen and also keypad for overall control in all problems.
PILOT, SONAR, RADAR, AUDIO.
FAST & SIMPLE NETWORKING with FAR BETTER CONNECTION.
Comprehensive system growth with real-time monitoring and also control provided through the brand-new iMX 8 high-performance cpu - from engine and gas tracking, VHF radio, and progressed fish-finding devices to epic HALO ™ Pulse Compression radar, and also a fully incorporated Simrad auto-pilot.
VERY EASY APPLICATION COMBINATION.
BETTER ENLIGHTENED.
The Simrad Application link-up - from tool registration and hands-on downloads, to conserving waypoints and.
ADVANCED IMAGING and MUCH BETTER ANGLING.
Built-in high performance echosounder with 1kW CHIRP-enabled sonar with the ability of extraordinary bottom-tracking and also fish-finding efficiency. SideScan and also DownScan Imaging ™ improved by StructureScan 3D, ActiveImaging ™ for picture-like sights of fish-holding framework, crystal clear sights of all-time low ahead using ForwardScan ® finder, or efficiency sportfishing with the deep water S5100 Finder.