Posted by Shotgun Shelly on 5th Oct 2023
Garmin expands xHD3 series with new magnetron dome radars.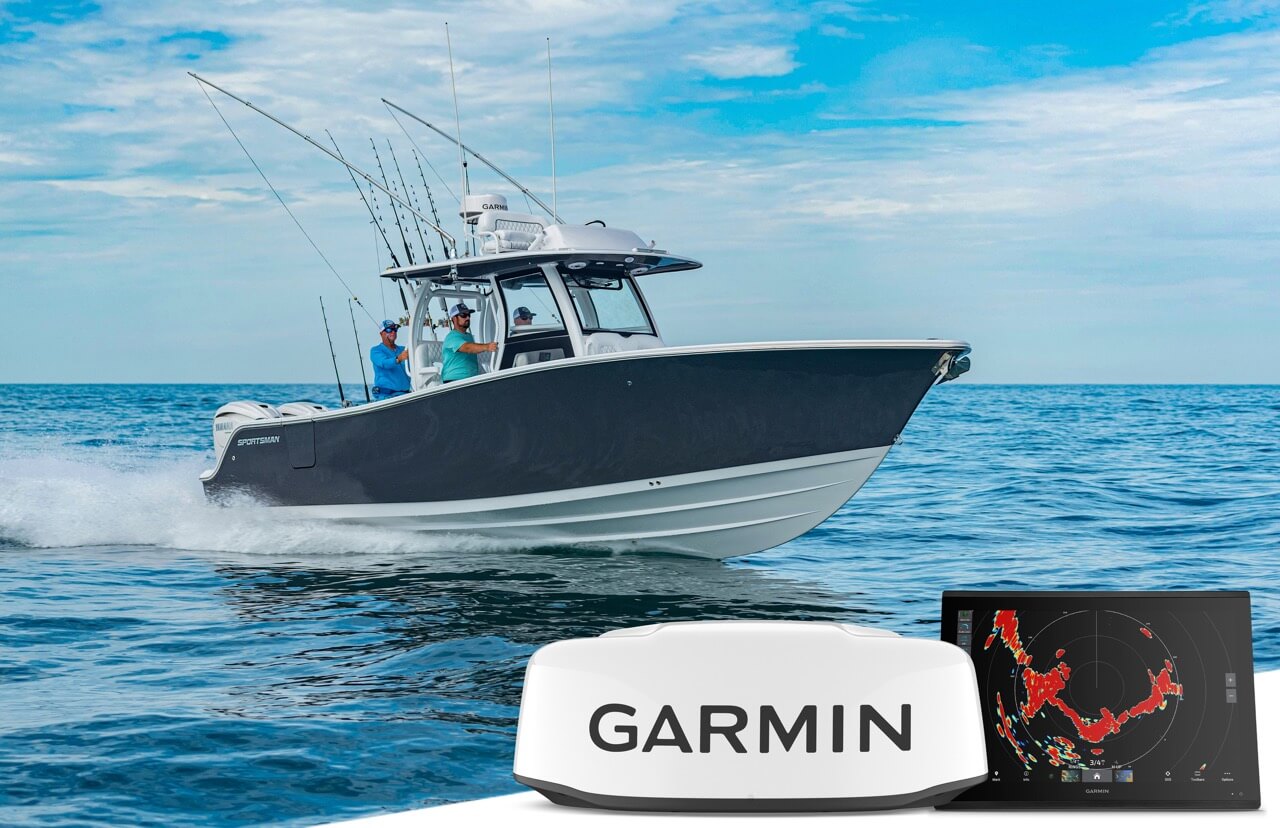 Wednesday, 6 September 2023, 6:00 am CDT
New magnetron radomes supply costs features for maximum quality, accuracy as well as awareness .The world's most innovative and recognized marine electronics producer, today revealed the enhancement of two radars to the magnetron schedule, the GMR ™ xHD3/HD3 dome radar series. These brand-new radars provide high-def imaging and the most up to date platform innovation to give sailors, sailors and anglers added peace of mind on the water. Currently available in an 18" or 24" design, the xHD3 dome radar collection includes brand-new premium functions for maximum clarity as well as understanding on the water: Scan Averaging- a first for Garmin magnetron dome radar- to help filter sea clutter and also disturbance, delivering a more clear display. Target Size maximizes on-screen item shapes at all range scales through pulse growth and angular processing. Real Echo Trails shows a historic "trail" of watercrafts on the water, eliminating loved one movement influence to aid quickly determine moving targets and prospective collision dangers. Rotation Speed up to 60 rpm to boost the redraw rate for faster target updates on a multifunction display (MFD).
" We're excited to offer our xHD3 dome radar series with these new enhancements, continuing our pursuit to provide mariners with one of the most innovative technology available on the water today. Garmin's new magnetron radars supply a high-definition picture of weather, obstacle and traffic detection, giving mariners remarkable clarity as well as detail for added peace of mind whenever they leave the dock."-- Dan Bartel, Garmin Vice President of Global Consumer Sales
Browsing the problems
Regardless of the moment of day or weather, seafarers can travel with self-confidence thanks to the dual-range screen of the xHD3 collection. It enables a solitary radar antenna to supply split-screen, side-by-side photos on a suitable chartplotter, with independent settings for close and also long range. A radar overlay can additionally be added top of a chart sight to confirm item place on both display screens. For anglers, the xHD3 series includes an improved auto bird gain as well as a bird mode predetermined attribute to help situate groups of birds at the water's surface area, typically a sign of where the fish may be. With its low-noise and reputable operation, angling fanatics can troll the water's surface area with less disruption of their targets.
Quicker on the redraw
Purpose-built for smaller vessels and also sailing boats, the robust xHD3 dome collection supplies a turning rate of as much as 60 rpm to improve the revise rate for faster target updates as well as a more clear image. Mariners can see more of their environments to provide crisp, high-resolution picture high quality with an up to 48-nautical mile detection array. Mini-automatic radar plotting aid (MARPA) modern technology additionally tracks chosen targets, assisting captains keep track of prospective collision threats.
The xHD3 radars additionally integrate enhanced auto gain, which automatically changes levels to optimum setups for harbors, near coast as well as in open waters. Available now, the GMR 18 xHD3 dome radar has a list price of $1,999.99, while the GMR 24 xHD3 design is $2,799.99. For high-performance scanning at a lower price, the collection additionally includes the GMR 18 HD3 dome radar, which retails for $1,799.99.
The durable HD3 additionally includes enhanced target detection as well as vibrant auto gain, dual-radar support, and also low-noise scanning. Radar discovery variety for the HD3 prolongs from 20 meters bent on 36 nautical miles. Discover more concerning Garmin's complete line of marine electronic devices by checking out garmin.com/marine.
Engineered on the inside forever outside, Garmin products have actually reinvented life for anglers, sailors, sailors as well as boat lovers almost everywhere. Devoted to developing one of the most cutting-edge, highest quality, as well as easiest-to-use marine electronic devices the industry has ever known, Garmin believes every day is a possibility to inovate and a chance to defeat yesterday. For the 8th successive year, Garmin was called the Manufacturer of the Year by the National Marine Electronic Devices Organization (NMEA). Other Garmin marine brands include Navionics ®. We also sell Fusion Marine products.
Shotgun Marine are proud authorised Dealers for Garmin Marine products. Leading the way in Navigation. Contact us today for product and pricing information or package price to suit your needs. Over 20 years in the business. Get the right advice and the best price.