Posted by Shotgun Shelly on 21st May 2022
New Simrad NSX New in 2022 Smart Chartplotter & Fishfinder;

Take your experience to a whole brand-new degree! With a, contemporary user interface featuring effective navigating ability with C-MAP ® support, you'll see everything like never before. The NSX includes incorporated Finder, complete Radar and Auto-pilot systems compatibility, and also with our useful Arrangement Wizard device you'll be up and running quickly. All you need to do now is choose your following journey. A new, instinctive touch display experience.;
Powerful C-MAP ® navigating capacity. Complete Sonar, Radar & Autopilot Suite. User Friendly Setup Wizard. A new, instinctive touch display experience. Crystal clear, hd sights. NSX pairs a tidy and also easy user interface with high-definition visuals to provide an entire new experience. Conveniently gain access to and also utilize all NSX features, including smart drag-and-drop display customisation, completely editable instruments bar and enhanced night and day settings. Get crystal clear sights of graph detail, structure as well as bottom contours with the vivid SolarMAXTM IPS touchscreen - readable from any angle, in straight sunlight, as well as through polarised lenses.
Modern simpleness in a user interface. Making it simpler to access and use all of the NSX attributes. Viewable from every angle. Get crystal clear sights of graph details in direct sunshine and also with polarized lenses. Fully editable as well as personalized. Smart drag-and-drop display personalization and also completely editable tools bar. Improved day and night modes.
https://www.simrad-yachting.com/globalassets/simra...
Prepare to enter all weather and illumination conditions. Effective C-MAP ® navigation ability. See map information in a new way. C-MAP ® DISCOVER X as well as REVEAL X marine-optimised graphes feature a fresh, intuitive graph discussion as well as the current updates. C-MAP ® charts consist of full-featured Vector Charts with Custom Depth Shading as well as High Resolution Bathymetry revealing accurate contour lines to a 1-foot level of detail. Boost planning and also route plotting with Trends and also Currents projections and also our fastest ever Autorouting. And also, there's a brand-new Map Evaluation feature with one-touch accessibility to details on locations, POIs, tides, networks as well as even more. C-MAP ® DISCOVER ™ X and also expose ™ X charts.
Next-generation graphes including a fresh, instinctive chart discussion as well as everyday updates. Integrated with the Simrad ® Friend Application. Plan trips, testimonial Tracks as well as plot Waypoints, and also sync straight to your NSX. High Resolution Bathymetry. Showing accurate contour lines down to a 1-foot degree of information. Our fastest ever before Autorouting. Automatically determines the best course to get to a location.
Full Sonar, Radar & Autopilot Suite. Increase your system with innovative Simrad ® modern technology. Identify dangers with HALO ® pulse compression radars, remain on program with Autopilot systems and also experience a series of incorporated Sonar. high-resolution images 300 feet below and also 300 feet to the sides of your vessel with Active Imaging 3-in-1, featuring all your finder - CHIRP, DownScan ImagingTM and also SideScan - from a solitary transducer. For superior clearness and also the greatest resolution photos at a longer range than any other framework imaging modern technology.
FishRevealTM Smart Target Sight provides even much easier target identification with clearly defined fish arcs. You can also search higher depths with a large range of compatible 1kW transducers. CHIRP sonar, DownScan Imaging ™ and also SideScan. high resolution images listed below and also to the sides of your vessel. FishReveal ™. Mixes the best data from Chirp as well as DownScan imagery, removing the need for split-screen watching and also analysis. See far and wide at the same time. Highlight targets in particular settings making use of customized settings such as bird, offshore, climate and also harbour. Remain on program. Browse to waypoints and run patterns and paths with ease.
Easy-to-use Configuration Wizard. Life on the water is less complicated than in the past. With everything from an Arrangement Wizard to Simrad ® Application assimilation, you'll be up and running in no time at all. The Configuration Wizard aids with step-by-step instructions to get you up and running promptly, while the Simrad ® App supplies a whole host of added extras. These include easy software updates, on and off the water journey preparation, a structured chart display that looks the very same throughout all platforms, plus easy transfer of all data, consisting of courses as well as waypoints. Simple device configuration. Featuring easy-to-understand prompts and setups adjustments for each and every step of the process. Get your system up and running in no time at all.
Engine and container setup, Auto-pilot optimization, Radar dockside as well as on the water calibration, as well as a lot more. Problem-free software application updates and also data transfer. Keep paths, waypoints as well as even more updated with the Simrad ® Application. Various other cool things you can do with NSX. Switch applications immediately through the Task Bar. Quick as well as easy changing in between applications at the touch of a button. Accessible via the always noticeable Activity Bar - no requirement to go back to the Home display. Change graph setups in a blink. All chart settings (consisting of innovative functions) come at the touch of a button straight from the chart screen. Access fullscreen mode in one touch. Broaden to fullscreen sight at the touch of a switch from any type of splitscreen activity. Access extra detail as and also when you need it.
Map examination - Selecting an object on a chart eg a marina or a pen buoy, provides you access to more info regarding it eg. thorough description, opening up hours, services and even more. Immediate graph alignment. A chart positioning button permits you to quickly change in between north up, heading up as well as course up. Quickly manage all waypoints and paths. Waypoints and Course App permits the administration of all waypoints and routes. Type by location and filter in various means eg. recents, alphabetically etc and also export single or multiple waypoints. display screen dimensions. much more display for the overall dimension of your product and more versatility to organize your dashboard design - several screen setups in a smaller sized area or larger displays in an existing area.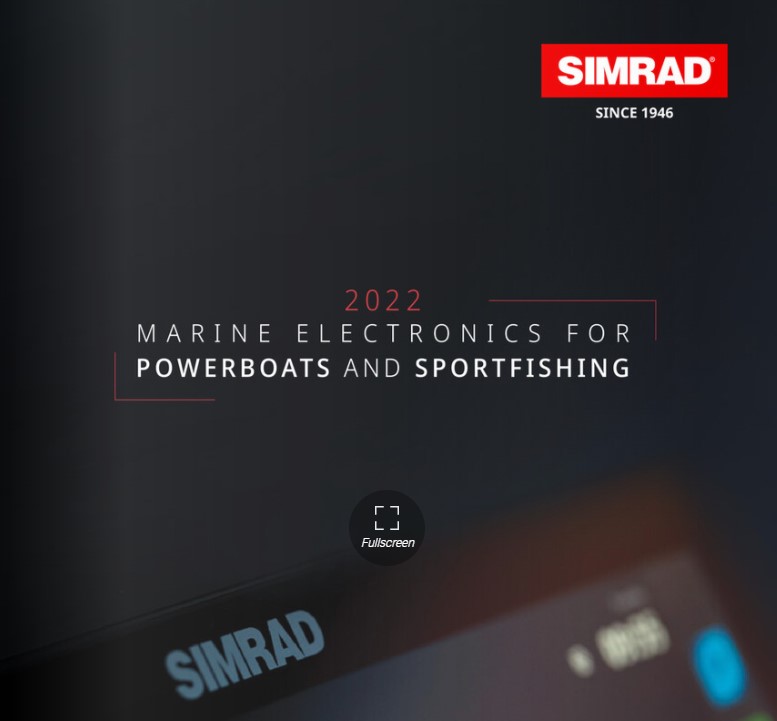 New Simrad Products 2022 American Catalogue
For Product and Pricing info click this link.
Other Products in the range
NSX 3007 with Active Imaging & AUS/NZ Graph AU$ 2,199. RRP
NSX 3009 with Active Imaging & AUS/NZ Chart AU$ 2,749. RRP
NSX 3012 with Active Imaging & AUS/NZ Chart AU$ 4,999. RRP
But our prices are better than RRP
Shotgun Marine Specialise in Simrad Bundle packages. Expert advice at a competitive price. Contact us;