Posted by Shotgun Shelly on 13th Mar 2019
Fishfinding with Furuno FCV295 in Lord Howe Island
So impressed with the results after the install of his new Fururo FCV295 supplied with the advice of Capt Tez Shotgun Marine Port Macquarie. Our old Mate Keith from Lord Howe Island sent us some pics of his recent catch.Furuno have whatever you need for your targets and vessel specs..... We give you an outline below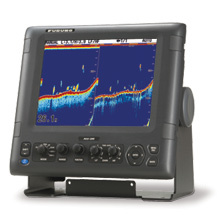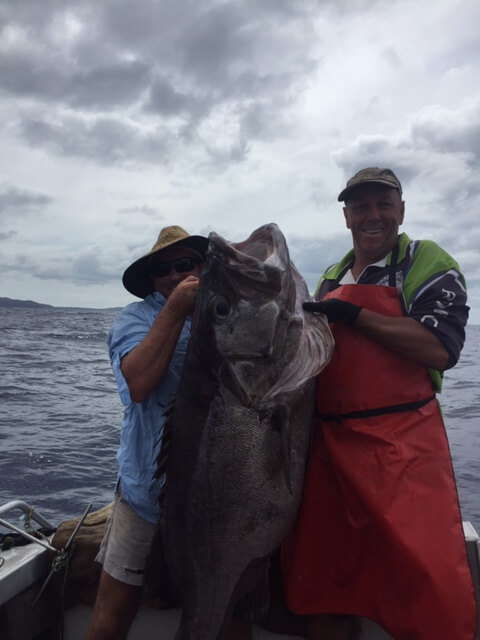 Furuno Fish Finders & GPS for Fishing We used the FCV295 Read more for other Furuno FCV 588 or FCV 628 models performance.
ProAngling Charters and Fishermen and Recreational Anglersi Need the most effective, When it come's to Finding Fishing We has actually lived the test of time when it come's to utilizing GPS device's & Fish Finder's especially for Snapper were it is CRITICAL to learn exactly how to utilize and also have the best feasible piece of equipment you can! With this stated he recognize's the value of Quality items!
Furuno Fish Finders are very straightforward to make use of when you have the correct setup in your system which can be easily attained if mounted by a trusted or suggested Furuno Dealer (Recommend Nautek Marine) that people more than happy to show to them.
There are much ways you can use your Furuno Sounder for EG in Port Macquarie when targeting Snapper you want to make use of a Furuno 628 or 588.
Furuno 588 as well as 628 with P66 Fish Finder Just!
both these devices will be ample sufficient to locate you fish Day, Evening, sluggish or full throttle, the difference is that the 628 is only 600w the 588 can do either 600w or 1kw.
Out of the box, you can set up the P66 Transducer which is much better than the majority of transducers that are common with mainstream items. It has 50 and also 200khz extremely broad beam of light which is excellent for the majority of applications in Victoria nevertheless it will certainly not give you a complete arch in Port Phillip Bay when looking for Snapper at broadband, it will certainly offer you a tick this tick is really distinctive common snapper mark pre 1 kW vast beam of lights, Generally unless your going dead slow-moving you would not attain the perfect arch whatever transducer or brand!
Specifications
Furuno GP1870F Mix Fishfinder/Chartplotter GP1870F
For many Anglers Space & Money can be something to think of, We are merely talking about people that fish seriously out of 5 m Vessels and then we have a serious angler in 10 m Vessels so you require to really consider what's mosting likely to be appropriate for the task! bearing in mind some of us have a spending plan to stay with.
In this instance Furuno have come up with simply the answer for you, the Furuno GP1870F has the brains of a 587 can pump out 1KW comes increased with a complete chart plotter so there is your solution, a device little enough to fit in your dash that's going to find you fish as well as get you residence safely saving all your trick Snapper Marks and also will not cost a fortune! Both P66 as well as SS175 can be fitted to this combo!
Over 4 of the most effective Snapper fisherman all have actually utilized every sounder on th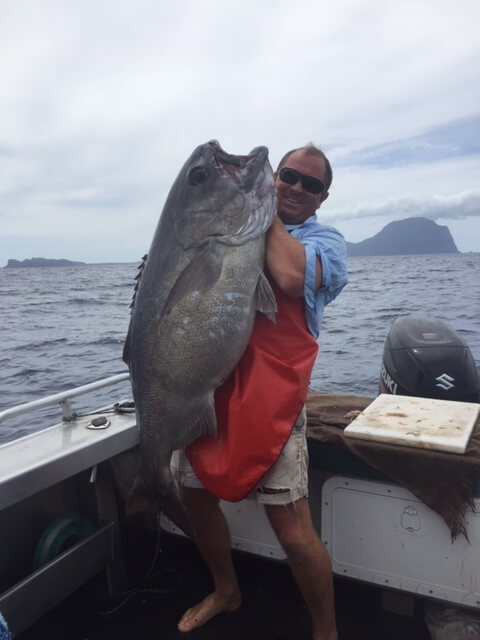 e market from the very early days of Paper Sounders to today all discovering there utilizing Furuno! delegated right
The P66 is usually running in 200 to achieve high speed seeming nonetheless of late we have discovered that these setups kept up the P66 are no great Snapper, this is where Furuno items are so great you have so many alternative's as well as nowadays with social media and also people sharing their path and also mistake it was located that if you run your Furuno 588 or 628 with your P66 on 50 the clearness which is extremely tough to attain in Westernport as a result of a high volume of oxygen in the water and really fast currents, with these settings eliminating whatever giving you a crystal clear photo night or day this was learnt in 2015 after much experimentation with the P66 in Westernport as well as than discovering that Furuno's best-kept trick was yet simply the turn of a button far from being Westernport's absolute best Combination on the Market with over 50 of my close friends using it early October in 2015 Thanking me for the input and producing very many Quality Snapper for the rest of their season! With even finer tuning its going to be interesting to see how easy it will be to find the fish in 2016. So for Westernport, you can not go past the basic P66 combined with your 588 or 628 on 50 KHZ.
Furuno SS175 now here is Weapon of a Transducer ... The SS175 is a weapon Ultimate Transducer for Snapper With Out Doubt! Whatever you loved about your P66 x that by 10 then imagine your resolution x 10 with every tick being the most amazing looking Arch at any given speed! Imagine back in the day with the old DollarShop special fitted in a rush showing nothing but confusion to now This WOW! Being able to see perfect arches is one thing being able to see them doing 30 KNTS is another. This transducer will not only give you the confidence you need, once learnt will display to you even the size of the fish becoming extremely fussy to were you, anchor. With the gain set Perfectly a light red faint arch would indicate a smaller Snapper then with a dark red thick arch we now know we are into Snapper in excess of 3 kgs this comes in time once achieved your time anchoring on Pinkies vs Snapper will be minimised and you will start getting the Buckle's you want!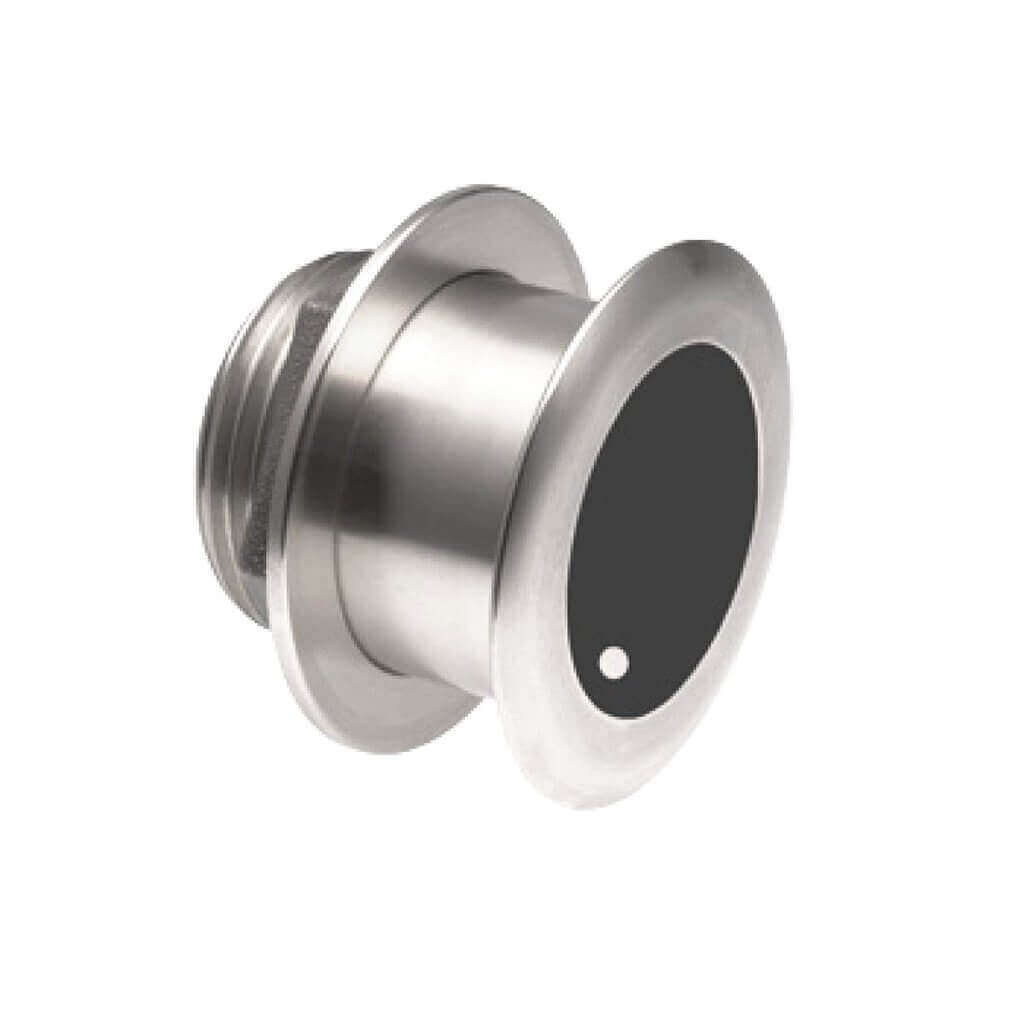 The SS175 is a large-bodied, through-hull, low-profile, single-band CHIRP transducers. This Transducer is a MUST have for anyone who is serious about Fishing especially Port Phillip Bay Snapper and Portland Tuna, They are available in Low, Medium or High band, or in the High band with wide beam, with a tilt of 0 °, 12 ° or 20 ° to compensate for hull deadrise so no matter what type of vessel there is an SS175 available for you!
The high band covers the popular 200 kHz frequency for salt-water fishing, SS175 has a stainless steel housing. When fitted to an Aluminium Vessel a plastic ring for hull insulation is available
This is what your SS175 should deliver with a 588 in Port Phillip Bay when targeting Snapper!
What this means is that you have far more option's with 588 than moving forward from there you can keep going up and up next upgrade is Furuno 295
Furuno 295 Fish Finder Only!
Furuno FCV 1150 Fish Finder Only!
joined at the hip then there is 1150 pumping out up to 3kw this a machine with some serious graphic boosts, much higher power, better gain adjustments the ability to change frequencies. This is critical in Marlin Fishing when you are surrounded by other vessels using the units that are Fixed to one Frequency! you simply adjust yours to a different channel so to speak giving you the clearest picture with little or no interference making sure your live bait is dropped directly on the fishes head!
The Furuno FCV 1150 would be the perfect setup for the most avid and diverse fisherman fitted with SS175WH details above, for all your surface Blue Water Fishing.
Then Paired with an 82B - 35R for Species like Sword Fish, Deep Dropping Blue Eye, Harpuka, Blue Grenadier, Ling ETC. This Transducer will get you clear readings in depths you wouldn't even dream off! Here are the Specs Below for the 82B - 35R.
Furuno 82B - 35R Serious fisherman that want the best deep water Picture!
82B - 35R for Species like Sword Fish, Deep Dropping Blue Eye, Harpuka, Blue Grenadier, Ling ETC. This Transducer will get you clear readings in depths you wouldn't even dream off! Here are the Specs Below for the 82B - 35R.
Specs Coming Soon!
Furuno has for many decade's provided professional fisherman with the tool's they need to save time and money to deliver large commercial quantities of Fish to Market's World Wide!
With this said it's only been about a decade that we the Recreational fisherman have had access to these products at an affordable price. These days the technology in your conventional unit is very good, with that said when it come's to Fish Finder's especially Furuno they are hand's down Decade's in front and have so much experience in creating a unit that translates's a crystal clear picture to the fisherman at such high speeds NOTHING come's close to it.
Modern Day Fishing Charter operators have a complete Furuno Package keeping in mind Furuno make equipment designed for Commercial Vessels heading hundred's of miles out to sea, where they do not make assumption's that they will bring back their targeted catch, They Know! With this said Furuno has given the Recreational Fisherman the ability to be as successful as a commercial vessel, even with their starting range of product's each step in Furuno's direction will only lead to better results Fishing and eliminate or take the guessing out of knowing if your on fish, Navigating safely at night, getting updated SST charts, Weather, Auto Pilot the list goe's on!
Furuno TZT All in one Touch Screen Package Auto Pilot, Gps, Charts, SST, Weather, Radar, Fish Finder ETC Prices from as low as $1349.00 AUD